May
3
2023
International Community Graduation Celebration
May 3, 2023
3:30 PM - 5:00 PM
Location
Student Center East, Illinois Room
Address
750 South Halsted Street, Chicago, IL 60607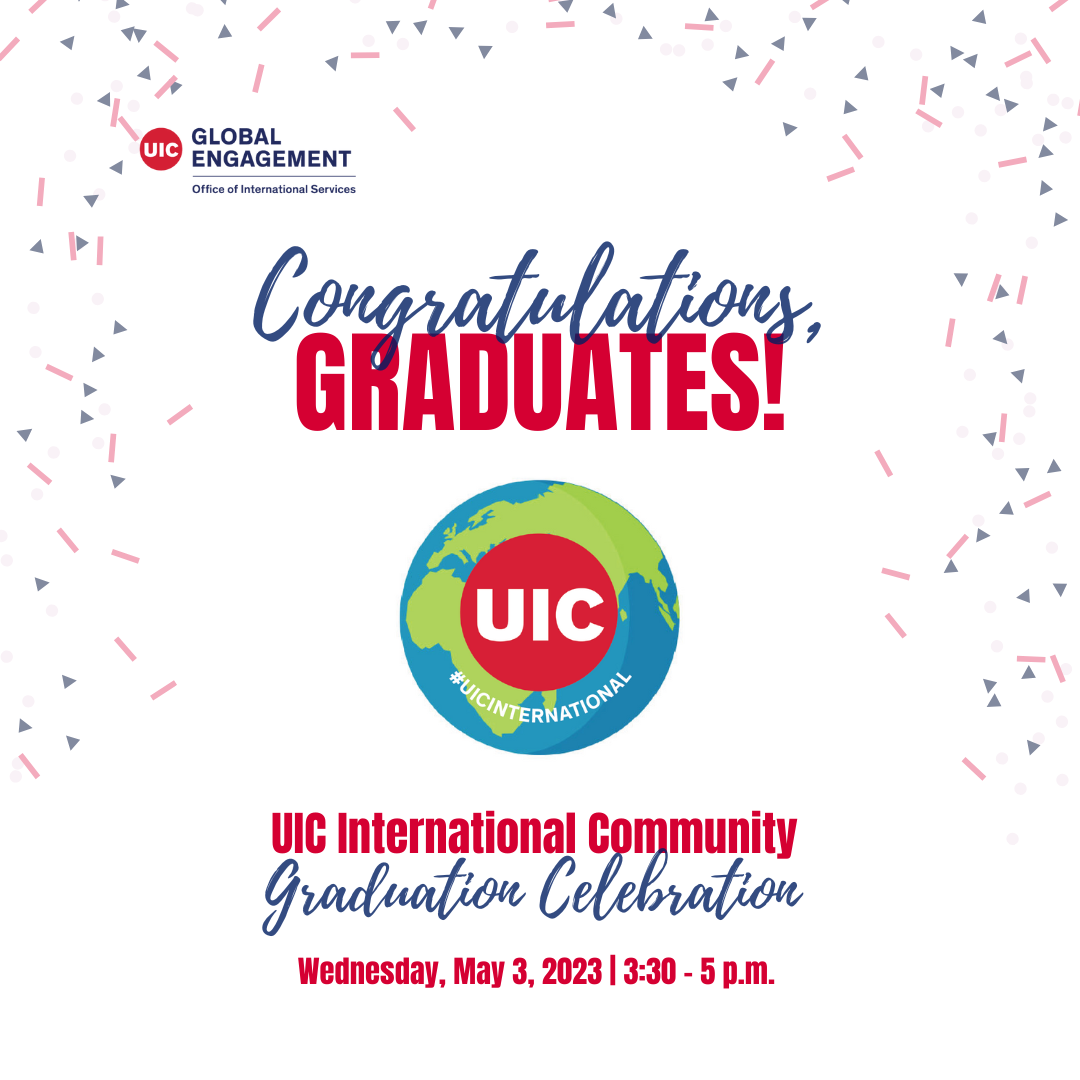 Members of the UIC international community who are graduating or otherwise completing their programs during spring or summer 2023 are invited to join OIS staff and special UIC guests for a celebration of their academic achievements and time at UIC. Visiting family and friends are welcome too!
Email invitations for the 2023 International Community Graduation Celebration on May 3 have been sent. If you are graduating or otherwise completing your program this spring or summer 2023, check your inbox for the invitation and RSVP link. If you did not receive the invite and believe you should, please email us at ois@uic.edu. Registrations are due by April 28.
We look forward to celebrating with you and your visiting family and friends!
Contact
Office of International Services
Date updated
Apr 19, 2023