First Friends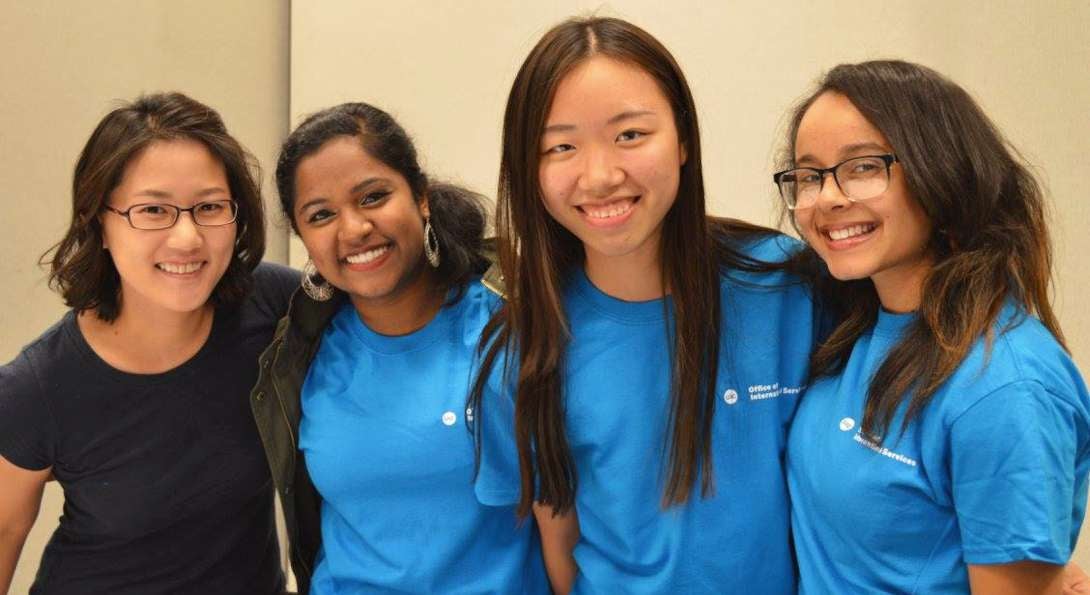 First Friends is a program designed to assist incoming international students with their adjustment to UIC and the U.S. Incoming students are connected with current students via email prior to their arrival in Illinois and encouraged to ask questions about life as an international student at UIC. Examples of typical First Friend questions are:
What should I pack for Midwestern weather?
What was your experience like finding housing?
How much can I expect to study?
How can I get involved with groups and organizations at UIC?
Enrollment in the First Friends program for both incoming and current international students typically opens two months prior to the start of each fall and spring semester. First Friends is a perfect opportunity for international students to begin their involvement with the Office of International Services and the UIC international community.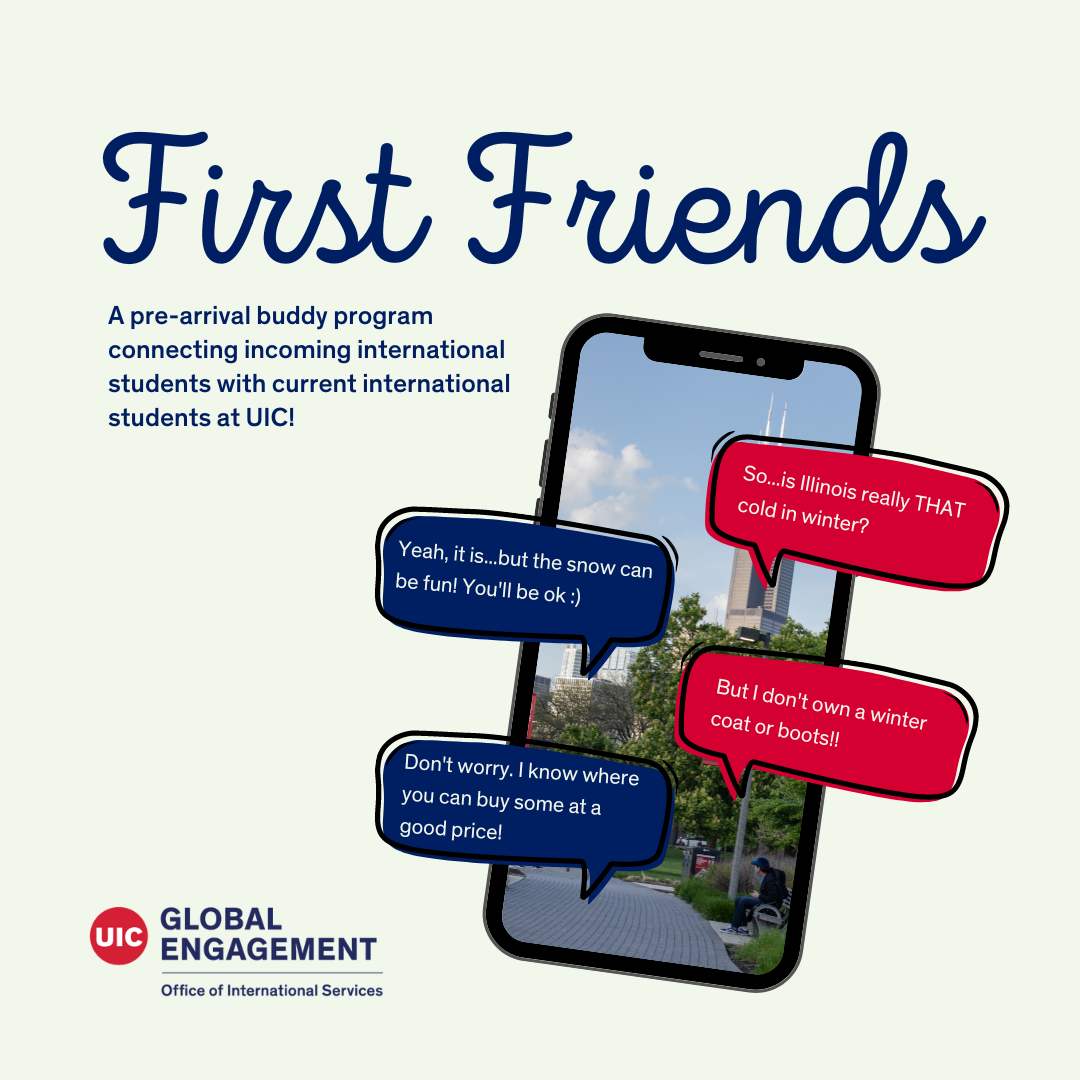 Current international students should be in F-1 or J-1 status, have completed at least one academic term at UIC, and plan to enroll for the following semester.
Incoming international students should be planning to begin their UIC programs in the upcoming semester.
Complete the appropriate First Friends enrollment form below to get connected!