OIS Thanksgiving Dinner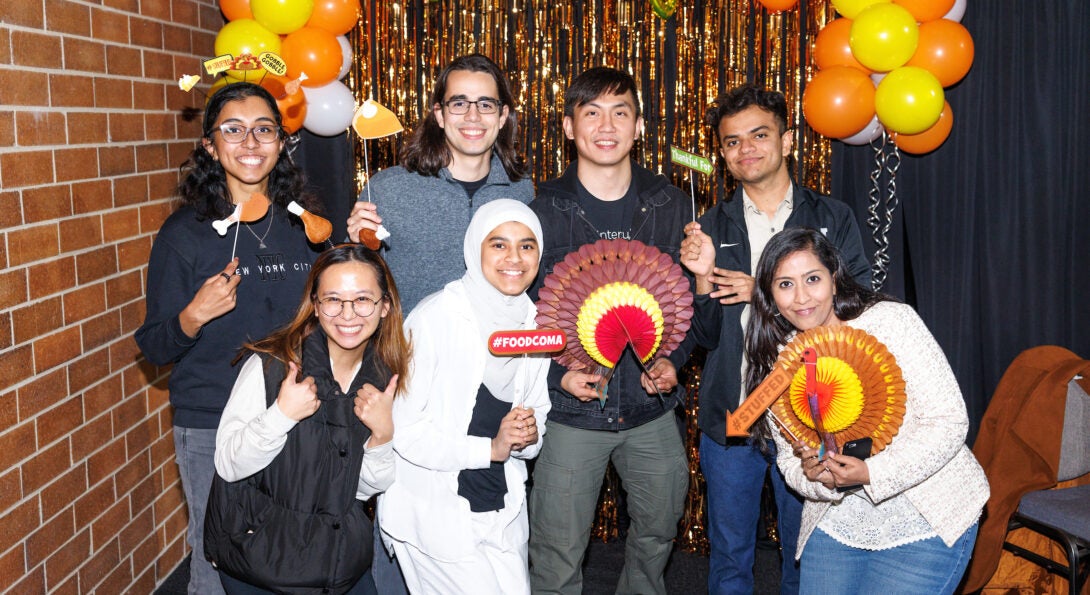 Each November, the Office of International Services hosts the UIC international community for a traditional Thanksgiving dinner. The meal is a way for all of us to come together to share food, friendship, and thanks in the spirit of the U.S. American holiday.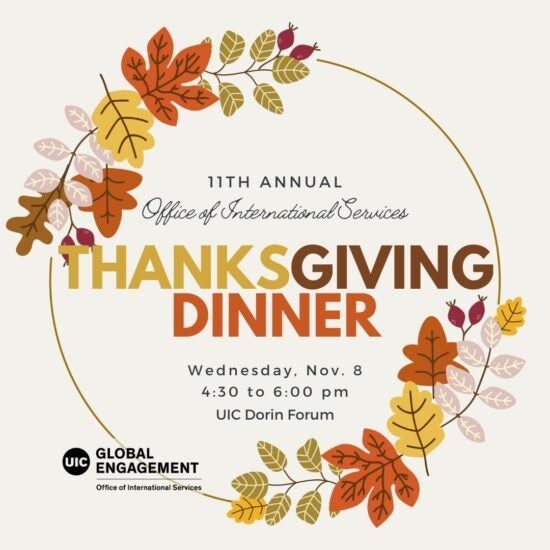 OIS is delighted to host the 11th annual Thanksgiving dinner for the UIC international community! International students and scholars in attendance will enjoy a free meal featuring Thanksgiving foods including roast turkey, mashed potatoes with gravy, stuffing, pumpkin pie, and more. Vegetarian, vegan, and halal options will also be included. Dependents welcome! Registration required.
Wednesday, Nov. 8, 2023, 4:30 to 6:00 p.m. @ the UIC Dorin Forum
Learn more and register
View photos from previous OIS Thanksgiving Dinners in 2022, 2019, 2018, and more!