OIS Thanksgiving Dinner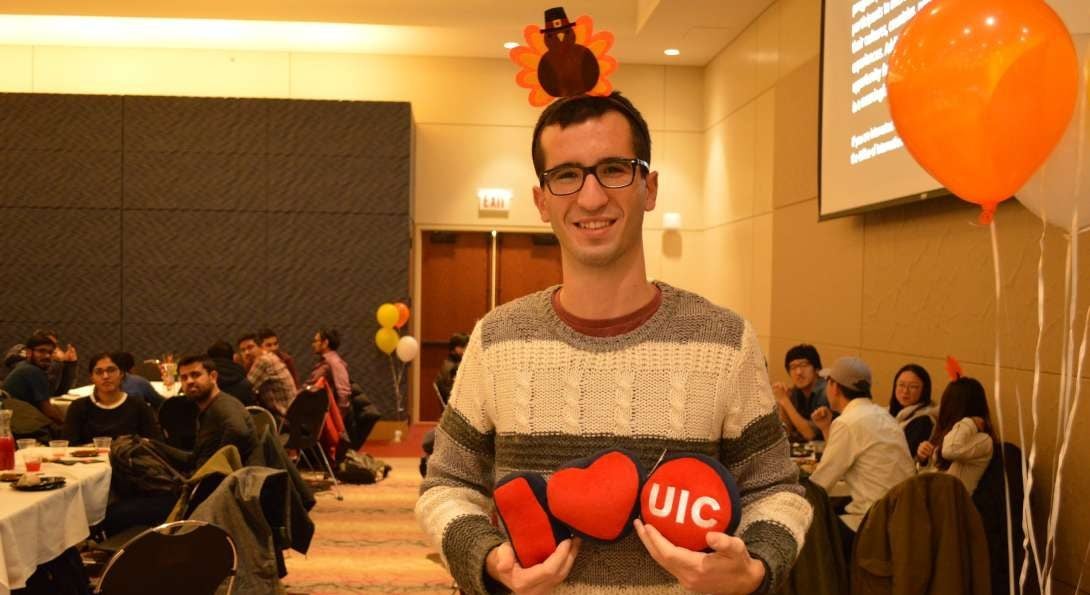 Each November, the Office of International Services hosts the UIC international community for a traditional Thanksgiving dinner. The meal is a way for all of us to come together to share food, friendship, and thanks in the spirit of the U.S. American holiday. The meal is free to all members of the UIC international community and typically includes roast turkey, mashed potatoes, stuffing, pumpkin pie and more. Vegan and vegetarian options are also available. Thanksgiving Dinner is one of our biggest events of the year - we hope you will join us!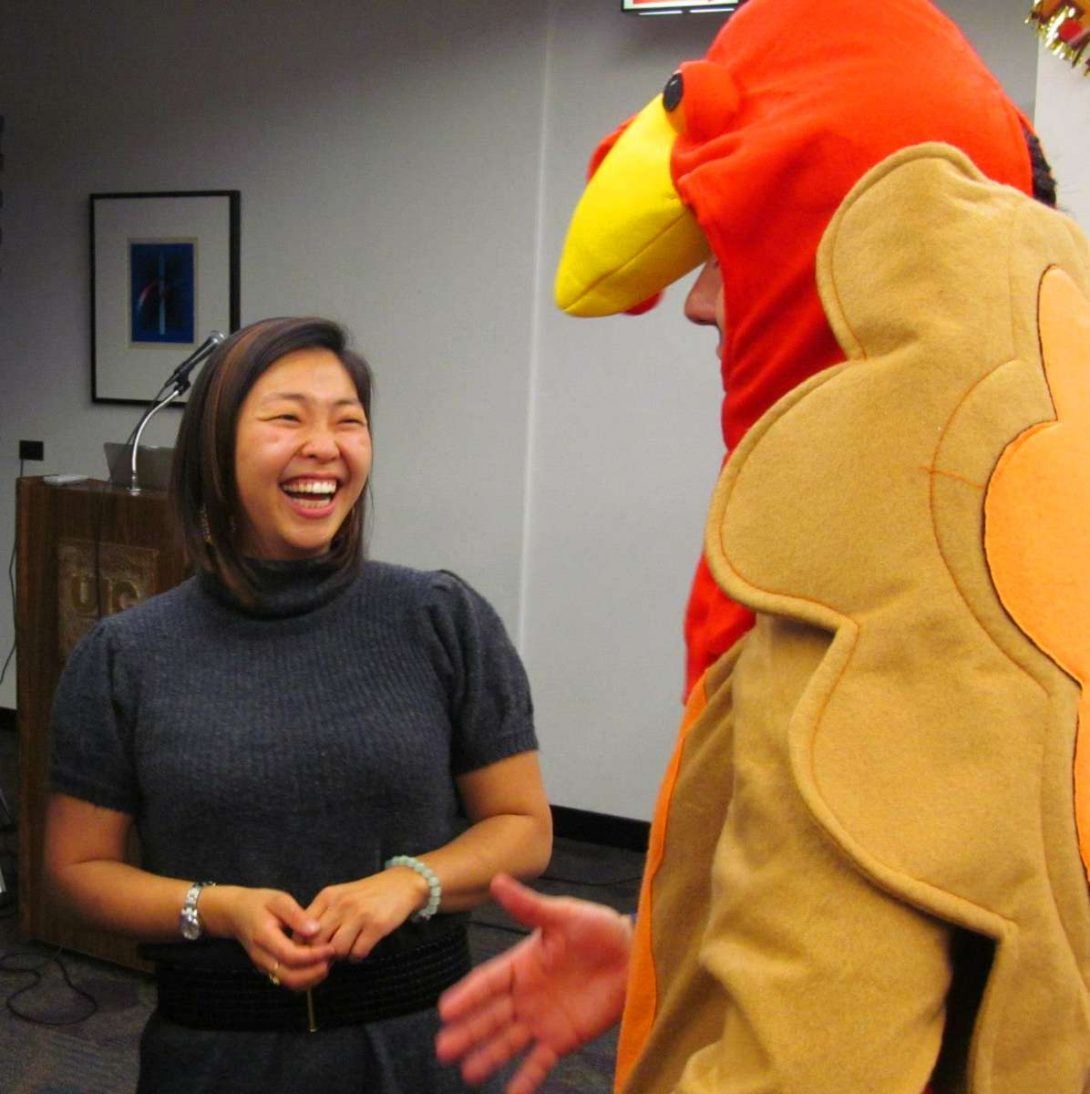 OIS was thrilled to host the return of the Thanksgiving Dinner on Thursday, Nov. 18, 2021. We look forward to next year when we will host the 10th annual Thanksgiving gathering of the UIC international community.