Intercultural Connections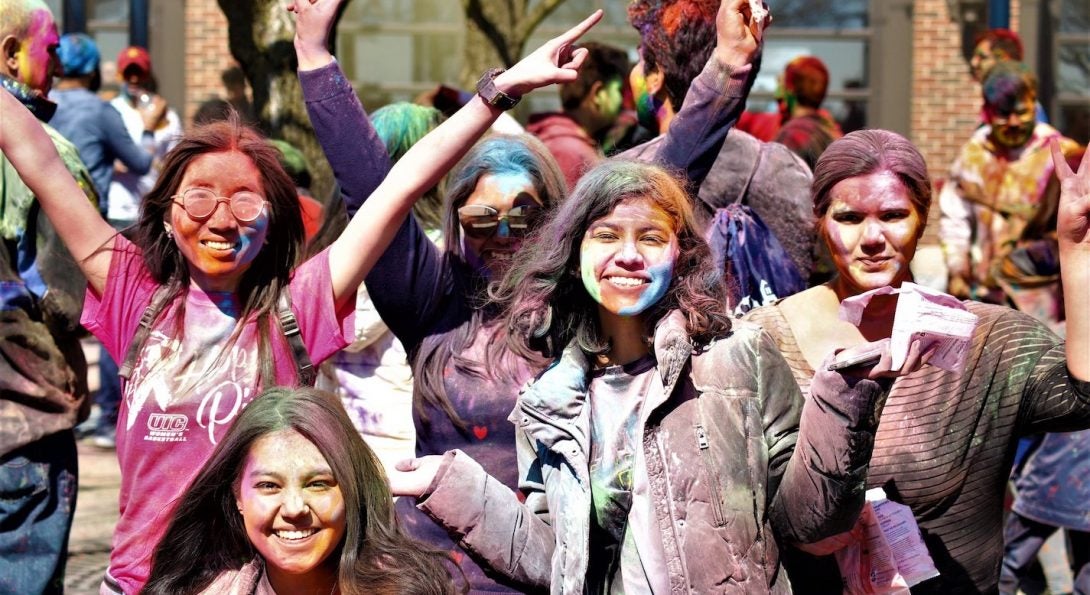 Intercultural Connections: Sparking inclusive community at UIC aims to foster an inclusive campus space where UIC students from all parts of the world come together to collectively grow in their intercultural competency. Through opportunities for co-curricular and social engagement, participants will develop the awareness and skills to better understand themselves, others, and their communities through an intercultural lens.
The program's vision is to contribute to the internationalization of the UIC campus by promoting cross-cultural friendships and developing global citizens who embody and apply the UIC values of diversity, inclusion, and social justice throughout their personal and professional lives in Chicago and abroad.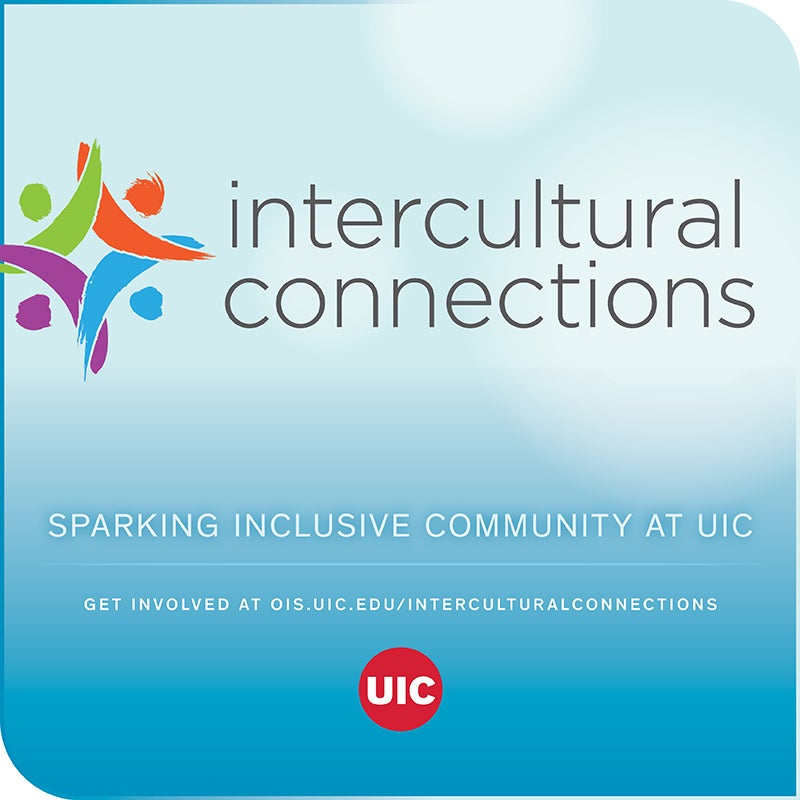 Intercultural Connections is a semester-based program open to UIC students of all countries and academic levels. Applications for the fall 2022 cohort are currently being accepted through Sunday, Sept. 11!
If you are interested in the program, please complete the application form linked below and select a date for your mandatory information session. You will learn more about the program during the information session and attendance at a session is required to be selected for the cohort.
Please note that Intercultural Connections events will be held on Thursday afternoons and evenings during the fall 2022 semester.