Oct
25
2023
Let It Snow! Adjusting to Midwestern Winters
October 25, 2023
12:00 PM - 1:00 PM
Location
Virtual Event - Zoom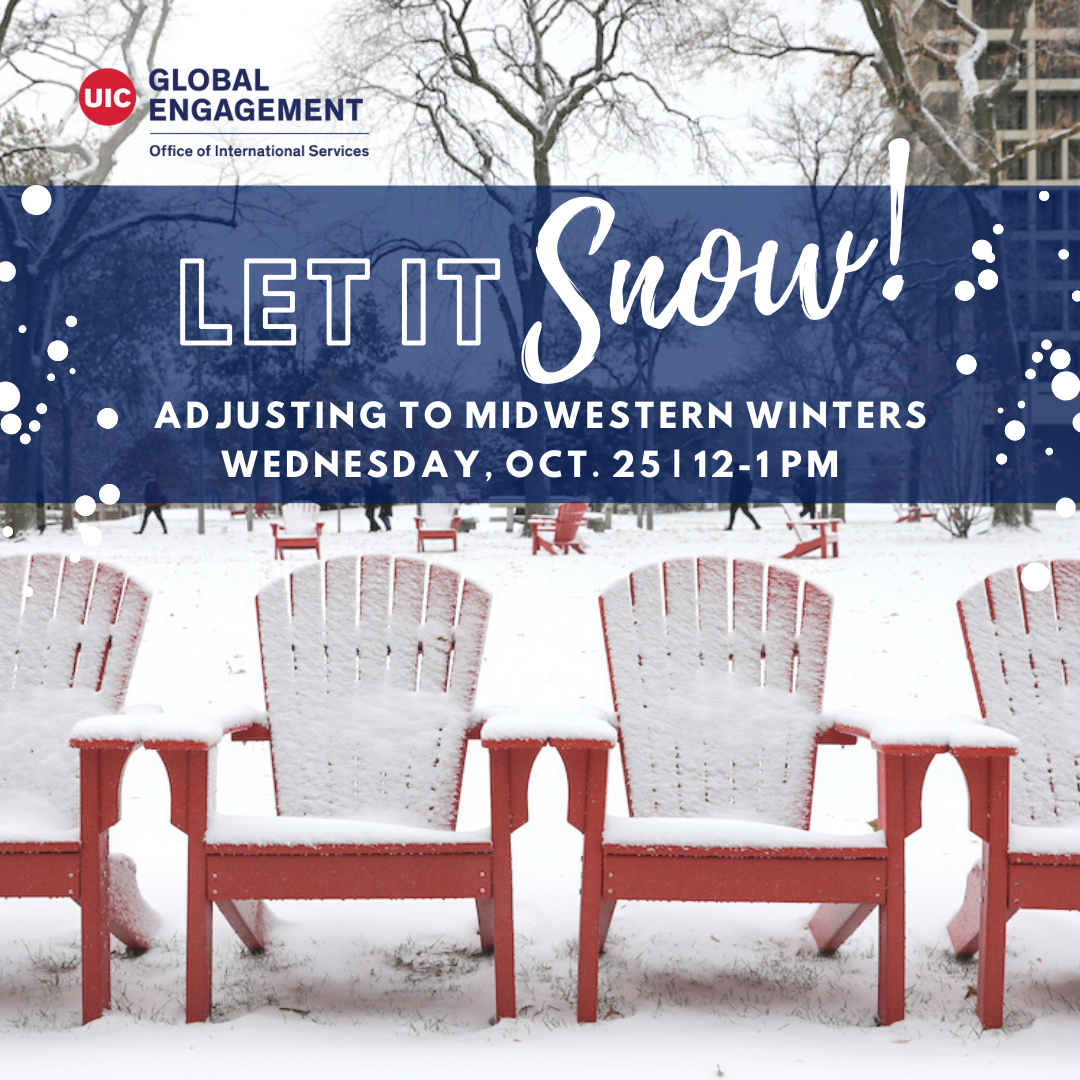 If you grew up in a warmer climate, the snow, cold temperatures, and shorter days characteristic of Midwestern winters can come as a shock! However, like most things in life, a bit of preparation can go a long way toward getting through the season and enjoying all it has to offer. This session will show you what to expect from winter weather and the kinds of clothing and gear that will help you stay warm, dry, and happy. Winter safety and outdoor fun will also be included.
Register below by Tuesday, Oct. 24.
Questions about this event or requests for accommodation can be directed to the Office of International Services.
Register
Contact
Office of International Services
Date updated
Sep 20, 2023