Fall 2022 Intercultural Connections Recruitment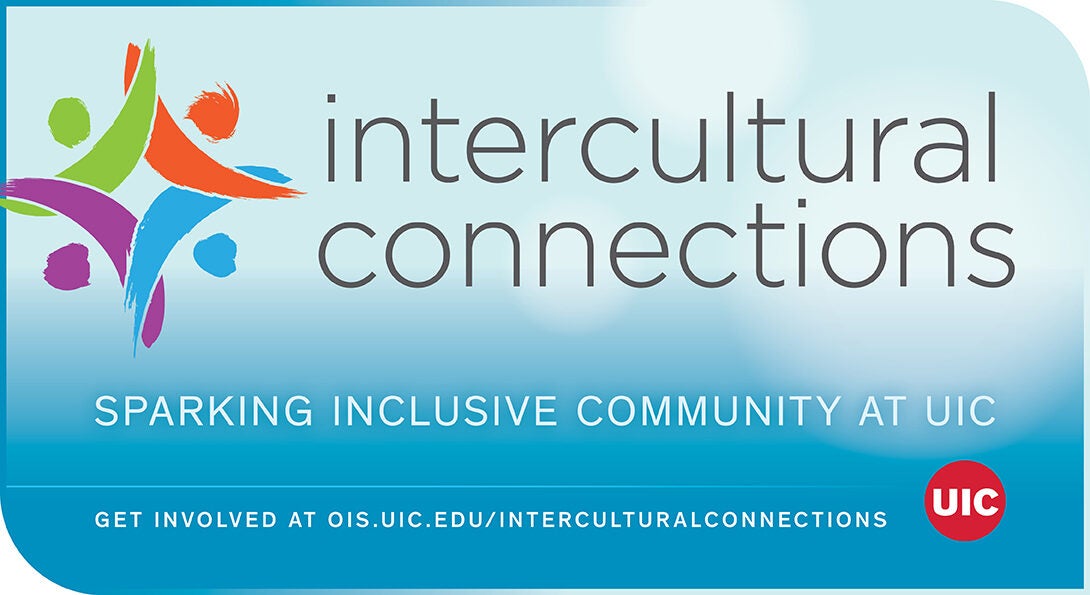 The Office of International Services is currently recruiting students to join the fall 2022 cohort of Intercultural Connections: sparking inclusive community at UIC. The program aims to foster an inclusive campus space where UIC students from all parts of the world come together to collectively grow in their intercultural competency. Through opportunities for co-curricular and social engagement, participants will develop the awareness and skills to better understand themselves, others, and their communities through an intercultural lens.
Intercultural Connections is a semester-based program open to UIC students of all countries and academic levels. Applications for the fall 2022 cohort are currently being accepted through Sunday, Sept. 11!
Modified on September 06, 2022