UIC International Community Celebrates 10 Years of Giving Thanks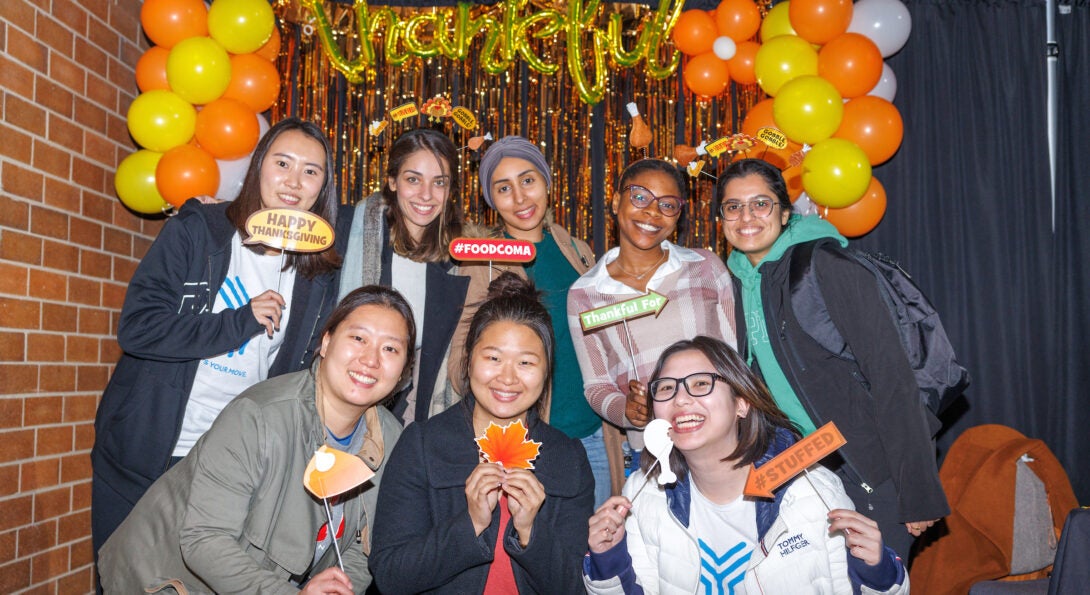 On Nov. 9, over 800 members of the UIC international community gathered at the Dorin Forum to celebrate the 10th Annual OIS Thanksgiving Dinner. International students, scholars, and their families shared a Thanksgiving-style meal complete with turkey, stuffing, mashed potatoes, pumpkin pie, and more. The event provided attendees an opportunity to take a break from their academic work to relax, build community, and reflect on the things they are thankful for in their lives.
The Office of International Services is grateful to the entire UIC international community and thanks everyone that participated in the tenth anniversary of this special event!
See more photos from the 10th Annual OIS Thanksgiving Dinner